No map available.

Me and Fehx fought against and overwhelming number of Sea People enemies. We both started out on the same small island, surrounded by chains of islands that were inhabited by angry Sea People. They soon attacked, quickly overwhelming Fehx's base within three attacks. My base proved to be much, much harder to conquer as Fehx sent his remaining Villagers to build fortifications and a last-stand stronghold. We survived wave after wave of increasingly powerful attacks, though it soon proved to be too much. A swarm of Sea People warriors stormed the base, smashing through the defenses and laying waste to everything around them. A small group of villagers and the remaining Hypaspists I had under my control fled to the east of the island, building a Dock and a Transport Ship to carry them to safety. Fehx attempted to do the same, but his boat was sunk by a particularly sharp-eyed Sea People Guard Tower. His finished Dock stood abandoned as I fled. Several minutes passed as I scoured the ocean for suitable land. Finding a small peninsula next to a smaller, forested island, I left most of my Villagers there, as I realized I had no wood with which to build a vital Town Center for completing the quest, went back to the Dock, and dropped off a Villager to harvest wood. Slowly but surely, I stockpiled resources, built rudimentary defenses, then finally a Town Center. After that was a grueling long period of resource collection and building necessary structures, finally affording enough to build a fleet of Triremes armed with Ballistae. It took little effort to decimate the exposed Sea People bases. I then built commemorative Fortresses where their Town Centers once stood.


The Sea People attacked as such (as far as I remember)

Wave 1: 10 or so Spearmen
Wave 2-4: 10 or so Spearmen accompanied by groups of Bowmen
Wave 5-7: 20 or so Spearman Vanguards accompanied by groups of Bowmen and Swordsmen
Wave 7-8: 20 or so Spearman Vanguards accompanied by Bowmen and Swordsmen, as well as Elite Spearmen.
Wave 9-12: Countless amounts of Swordsmen and Bowmen
Wave 13-20: Countless amounts of Elite Swordsmen, Elite Bowmen, Sarissaphoroi, and Peltasts.

By "countless" I meant that it was in the upwards of a hundred or more soldiers attacking at once. In comparison, the normal attacking force is usually 40 or so soldiers for an average player.

The main weakness of the Sea People is that though they attack fast and hard, their defense is amazingly weak. They have Guard Towers and Fortresses, yes, as well as defenders, but they lack any system of organized walls, making it extremely easy to punch through and destroy all their vital infrastructure. Likewise, a good layering of walls around your base will stall their advance long enough for one to raise an emergency defense force.

I'll post an RP-esque rendition later.

oslo

Forumer






>Developing a quasi-RP with Beowulf

>Defeating tough foes

>Not many people seem to care


I'll take what I can get, I guess.

oslo

Forumer






;P I care, for what it counts

Bloodtrailkiller

Board Moderator





Location

: Donderost, Norstros




Stereo

Board Representative





Location

: Apollo Mining Colony



Matius located Fehx de Pon and his small cadre of veteran soldiers camped out on a small island. Landing and setting up a small outpost on the east side of the island, Matius prepared an assault on Fehx de Pon's poorly defended location. However, both factions were attacked by an unknown foe, known only as the "Sea People", mysterious raiders from the sea with no discernible background and no mercy to lend. Fehx de Pon quickly fled his base, which was razed to the ground by the victorious Sea People. Matius was hard-pressed to defend his fort, as the Sea People sunk his ships to home. Forming an uneasy alliance, Matius and Fehx de Pon worked together in order to create a strong fort. Using a small cove and walls as cover, they built a rough dock that would service as a shipyard for building ships. They spent all their available resources into building a small ship that would house them and their remaining men. The Sea People, realizing that the two were fleeing, redoubled their efforts to break down the fort walls. Many were slaughtered when the walls came crumbling down. But the boat was done, and had set sail before the Sea People could catch it. Matius, not one to give up, landed on a forested island, built crude ballistae, loaded them onto the ship, and used them to destroy the flimsy Sea People homes. After the siege was done, the islands were desolate from bombardments, the inhabitants fleeing. Matius later had two fortresses built on the islands so as to prevent the Sea People from resettling there ever again. Matius's actions of the battle later resulted in the invasion of Mycenae, where Matius excelled in defending the city walls from numerous amounts of enemies. Fehx de Pon, upon reaching the mainland, slipped away before Matius could bring him to Mycenae.
Result: Greek-Celtic Victory
Greek Casualties: 70 Combatants, 20 Non-Combatants

Celtic Casualties: 30 Combatants, 20 Non-Combatants

Sea People Casualties: Estimated 200 Combatants, 80 Non-Combatants
Last edited by Matius the III of Mycenae on Sat 26 May 2012, 10:41 pm; edited 1 time in total

oslo

Forumer






Matius the III of Mycenae wrote:



Sea People Casualties: Estimated 200 Combatants, 80 Non-Combatants


THAT WAS MURDER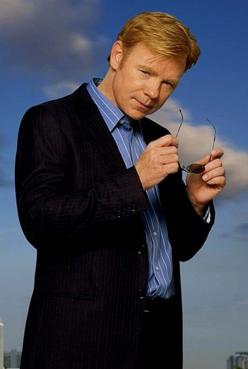 >No clue what the hell I'm doing.

oslo

Forumer






It looks like you...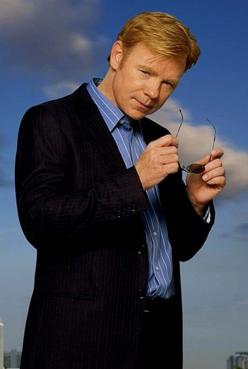 Are without a paddle.
OOOOOOOOOOHHHHHHHHHHHHHHHHHHHHHHHHHHHHHHHHHHHH YYYYYYYYYYYYEEEEEEEEEEEEEEEEEEEEEAAAAAAAAAAAAAHHHHHHHHHHH!!!!

Stereo

Board Representative





Location

: Apollo Mining Colony





Similar topics
---
Permissions in this forum:
You
cannot
reply to topics in this forum