look at all dat junk laying around

*thiefeyes*

Wehrmacht Cat

Forumer





Location

: In his armored closet



Ha, Earthlings and your zombie apocalypse.

The only problem we have here on Luna is a major famine.  There are no problems.  The Moon is perfect and made of cheese.  Nobody is ever hungry or malnourished.

Guest

Guest





Statist Scoundrel wrote:look at all dat junk laying around

*thiefeyes*
The funny story was that someone actually tried to steal the white truck while we were in the storehouse.
So we hopped in the green truck and hunted him across the map, killed him, looted his body, and took the truck back.

Wehrmacht Cat

Forumer





Location

: In his armored closet



Statist Scoundrel wrote:
Yes.
I'm some sort of wanderer who just picks up things and goes. Not enough time to set up shop anywhere.
This was my loadout before the update: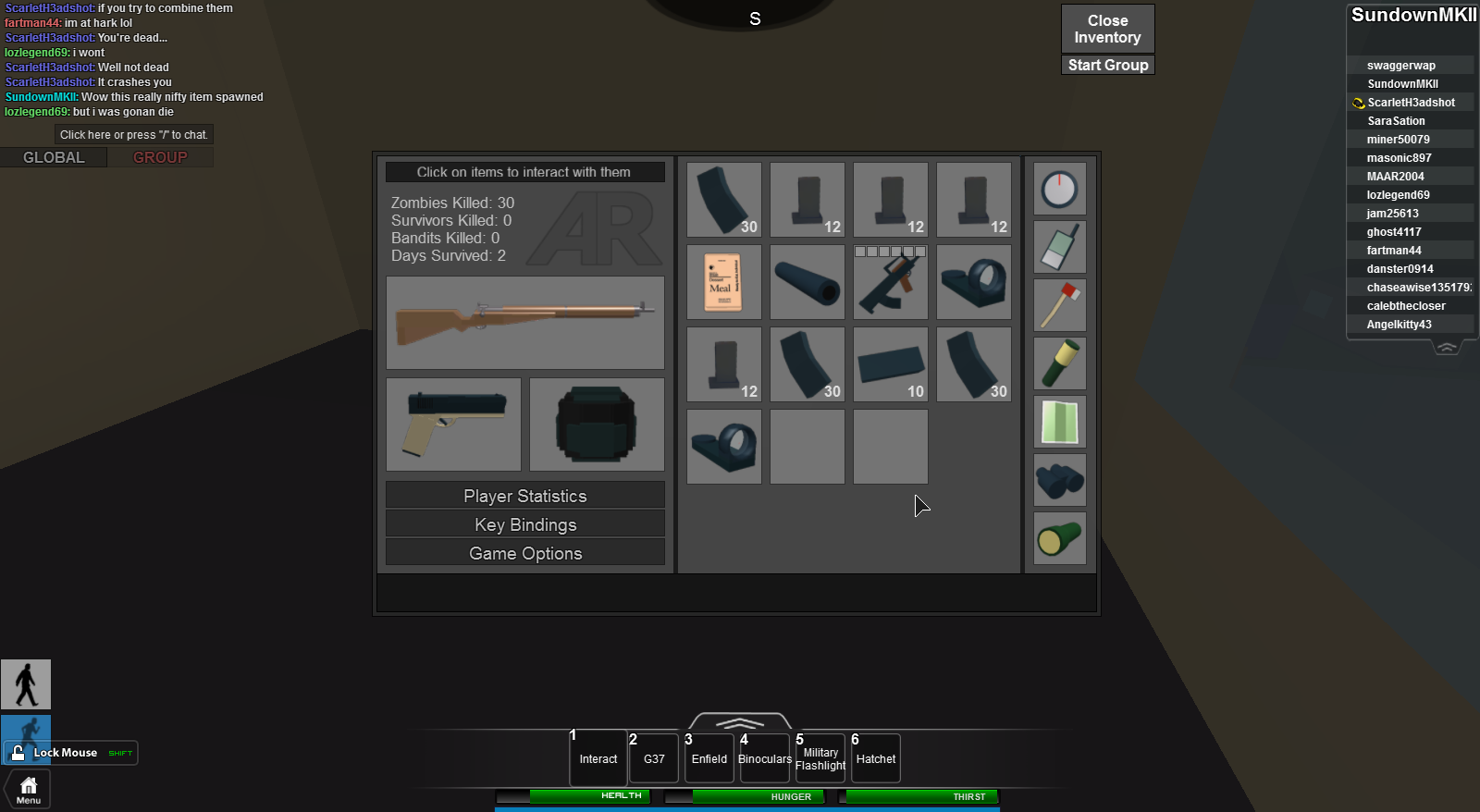 Acceleradiant

Newbie





Location

: Snited Utates



Statist Scoundrel wrote:
Needs Angrier faces, more gunshootses, and a house.

Bloodtrailkiller

Board Moderator





Location

: Donderost, Norstros



Oh man. I had some good DayZ days.

I'd play Apocalypse Rising again, but eh. I have been bingeing on a certain book series and drawing too much to care.

Plus

Roblox

σ_σ

Stereo

Board Representative





Location

: Apollo Mining Colony




---
Permissions in this forum:
You
cannot
reply to topics in this forum