But as you will soon see, my artistic talents are lacking.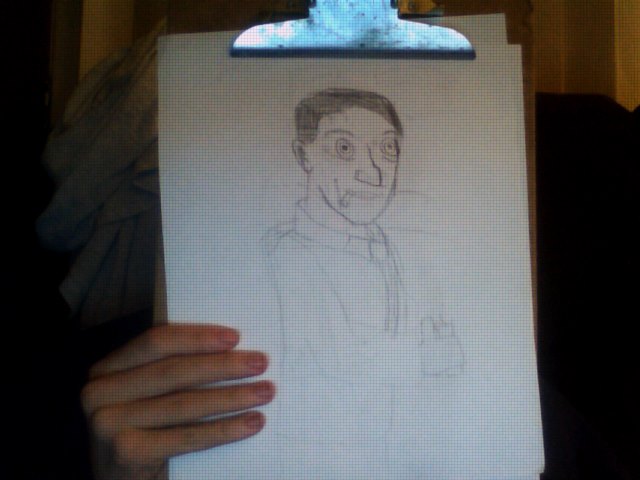 Jonah Arkadia- the protagonist's alter ego. He's a professor at Cecilos University. He teaches classes on the Occult and World Religion. He smokes Marlbro cigarettes.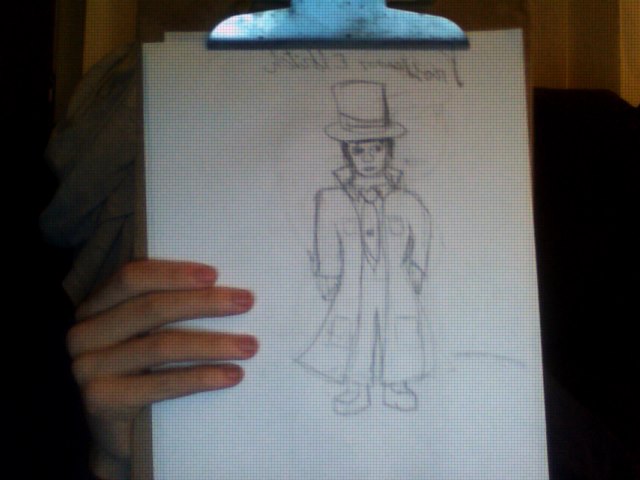 Professor Eldritch - the protagonist of the story. He wears a top hat, trench coat, a plain white mask, and a blue tie. He also wears a white dress shirt and mask. He has the Elder Sign as a tie pin. He uses his magical powers to help solve crimes and fight off super natural entities.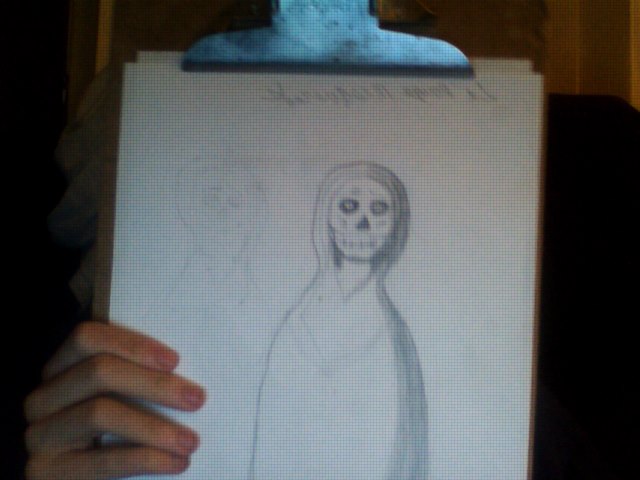 La Rouge Masquerade- A cult whose name translates into "The Red Masquerade". They wear red skull masks and robes, and are dedicated to ancient and evil eldritchian gods. 
Alistar Blütten- The leader of La Rouge Masquerade. He's German and claims to be descended from  
Rudolf von Sebottendorff
 as well as the famous magician
Aleister Crowley
.

Kazran

Forumer





Location

: Walking somewhere



You should really stop beating yourself up on quality. I can't say your the best artist, but your certainly over an average artist. My works of art are usually mediocre and much worse than this. Even traced drawings of mine look worse than this.

Really good job.
Thanks. I wouldn't publish these outside of my close circle of friends, but maybe one of the more artistic types would be willing to collaborate with me on this comic.

Kazran

Forumer





Location

: Walking somewhere



Tarot- The hero's mentor and father figure. He suffers from painful visions of the future. He has the power of telekinesis, and uses it to throw his cards as a weapon. He's also a former member of La Rouge Masquerade. He's also the assassin that was assigned to kill Jonah Arkadia. This is because when he first heard of LRM, he had a vision that he was destined to join it in order to prevent them from destroying the world.

Kazran

Forumer





Location

: Walking somewhere



I'm sorry, terribly off topic but...
You have very nice fingernails...

Bloodtrailkiller

Board Moderator





Location

: Donderost, Norstros




Kazran

Forumer





Location

: Walking somewhere



I sketched out H'tepn [the dark god that the LRM worship]

But it's on lined paper and a bunch of notes. I'll draw him later and post it.

Kazran

Forumer





Location

: Walking somewhere




---
Permissions in this forum:
You
cannot
reply to topics in this forum